Company Profile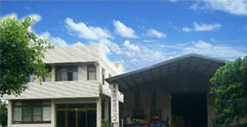 Solarsport Enterprise Co., Ltd. was founded in 1987 to have started business with shoes and shoe materials. Subsequently, we researched and developed new technique of NBR and EVA products. To obtain the features of NBR foam products are light weight, good looking and shock absorption. We also get many international patents and our products are sold worldwide. Solarsport offer design, products and OEM ODM service to our customers with superb technique. Welcome your sincere suggestion on our products.


Main Products : Manufacturer of float materials, float products, swimming equipments, pool float, NBR/PVC floatation & shock absorption foams products, floor mat, EVA yoga mat, PVC flotation, sport mat, exercise mat, balance pad, float keychains, garden knee pad, head guard, pool side cushion, rescue tube,
EVA foam mat, EVA puzzle mat, head immobilizers.